Sales List - July 2016. 
* Chaswyck Rasheikah. Grey Straight Egyptian Mare, born 2007. Shown in Halter for Multi Championships at 'A' Class Shows. Has had 2 foals. 
Sire: Simeon Sochain. Dam: Joda Alana. $11,000 inc GST. Can sell with sevice to True Vision or Taralea Justify. 
* Charaway Mystify J. Grey purebred filly. Born 11th Oct 2012. Shown as a weanling for placing, currently in work for shows in September. Very tall for a young filly with exceptional movement. 
Sire: Taralea Justify. Dam: Malakeh. $3300.00 - pedigree: http://ahsadata.com/studbook/pedigree.cfm?ahsid=287940
   ************************************************************************************* 
* Malakeh. Grey purebred arabian mare. Great broodmare and mum easy to breed and foal. Sire: Kasmon. Dam: Charaway Martika. $3300.00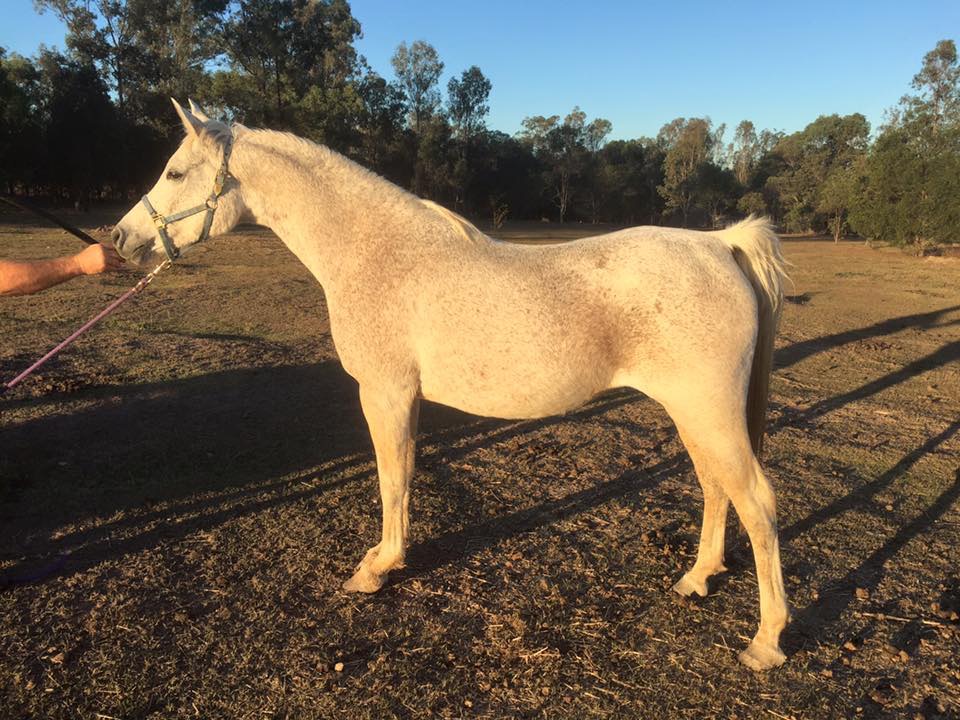 ************************************************************************************* 
* Rothbury Park Seduction. Chestnut Purebred arabian mare, dam of 3 great foals. Sire: Satisfaction. Dam: Dynasty Jamin. $3300.00 
++++++++++++++++++++++++++++++++++++++++++++++++++++++++