Charaway Arabians is owned and managed by Wayne & Miranda Beasley and their son Lane.
Charaway is located in Queensland, just one hour West from the Brisbane Airport.
Charaway Arabian Stud was started in 1982 by Wayne Beasley with the purchase of a partbred Arabian station mare. The resulting foal from this mare then gave birth to the prefix, Charaway. For a number of years the studs direction was with Crabbet and English related horses, but the late eighties brought a new path direction for the stud with the influence of the 'El Shaklan' pedigree. Now in the 21st century, the stud has a diverse range of bloodlines, including Polish, Egyptian & Spanish, and also incorporates the joining of the 'Birru' prefix horses owned by Miranda.
Both Wayne & Miranda were brought up in Farming and horse environments, and have done a variety of disciplines. Wayne predominantly Stock horse and Miranda with Heavy horse, Pony breeds & Harness.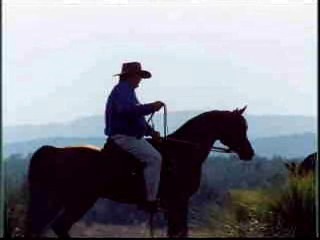 All Charaway horses that come of age are trained under saddle and started on cattle. With the luxury of having the use of 700 acres of cattle property adjacent, they are ridden over rolling hills and scrub forest. Youngsters are conditioned lightly with predominate work being free-lunging, tread milling and swimming. The change of environment and atmosphere helps maintain a wonderful attitude and better personality in the ring, both for saddle and halter. We are lucky to have the ability to show and promote the Charaway horses ourselves, with Wayne doing all the halter training as well as early saddle work, and then Miranda continuing into the performance arena.
Charaway Arabians breed between 2 - 6 foals a year, and our goal is to breed a better overall Arabian horse; however beautiful headed Arabians with excellent animation and type are very important as well.  Without those points it's just another pretty horse.  Conformation is very important and we feel that a halter horse should be able to excel in any performance disciplines and that performance horses should be able to win at halter as well. Charaway bred horses are doing this every weekend, whether in Halter, Pony Club, Endurance or Open Performance classes. And that is our goal- breeding beautiful balanced Arabians.  When people drive by our and see our horses in the paddocks, we want them to say "Oh, Look at those Beautiful Arabians", not, "I wonder what type of horses they are?" We both feel very strongly about these ideals. In the end Wayne and Miranda would like to be remembered as two people who dedicated themselves to preserve the integrity of the Arabian horse.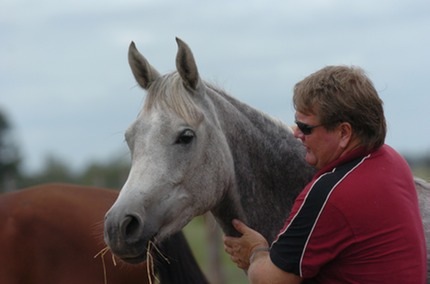 HALTER TRAINING with Wayne Beasley
Wayne has recommenced Halter Training of outside horses for interested owners. Places are very limited & conditions do apply. 
Please contact us for a Training Contract & Fees.
Also, we will be continuing with the Amateur Training Days here at the farm. The next will will be held in September (date to be advised), starting at 9.30 am.
There is no charge for the lesson, but it is required to pre-book and present your AHSA Amateur Status Card.
*********************************************************** 
 ARABIAN HORSE ACCESSORIES at The Arabian Shop
Online and at selected Arabian Horse Events! Click below to visit our one stop online store for all of your arabian accessories!